The Altoona Chiropractic Team
Carolyn Fye | Office Manager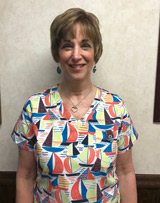 I have been a part of the Altoona Chiropractic Life Center since my husband, the late Dr. H. Joseph Fye, and I opened the doors in December 1972. I met my husband while he was in Iowa, studying at the Palmer College of Chiropractic. When looking for the ideal location to set up the practice, we discovered Altoona, and made plans to move to Pennsylvania as soon as possible.
I left the office from 1978 to 1984 to raise our two sons, Brett and Brandon. Since my return, I have assumed the role of insurance billing specialist and office manager.
In February 2005, our son Brett graduated from Palmer College of Chiropractic, bringing his fresh, new approach to the business. I enjoyed starting and building this company with my husband, and look forward to continuing to aid in its growth for years to come. Brett has brought a renewed sense of commitment to serving the community of Altoona.
My youngest son, Brandon, moved to New York City in 2004 to pursue a career in television marketing. He visits Altoona frequently, so you can catch him around the office often.
Chiropractic is not just a part of my life….it is my life.
---
Robin Felix | Chiropractic Assistant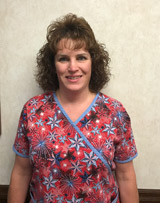 For the last 19 years I worked in the transportation industry and customer service. I was excited when Dr. Fye asked me to join his team at the Altoona chiropractic life center. I was up for a new challenge. Some of my job duties include answering the phone, scheduling appointments, processing new patients, typing, filing, greeting all of the patients, and assisting the doctor with Patients before their adjustments. My husband Bryan and I have been married for 12 years. I have two stepdaughters Lauren and Shannon. On my time off I enjoy cooking and baking and spending time with family and my dog Tucker.
---
Heather Partner | Front Desk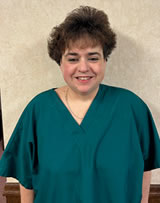 Before coming to work at the Altoona Chiropractic Life Center, I worked in medical billing and coding since 2013. At the Altoona Chiropractic Life Center, I work the front desk, answer, phones, and greet patients when they arrive for their appointments.
My hobbies include bowling in leagues and watching sports including the Steelers, Pitt Panthers, and Pittsburgh Penguins.
Call Altoona Chiropractic Life Center today for an appointment.